Fishing in the Vail Valley & Beaver Creek, Colorado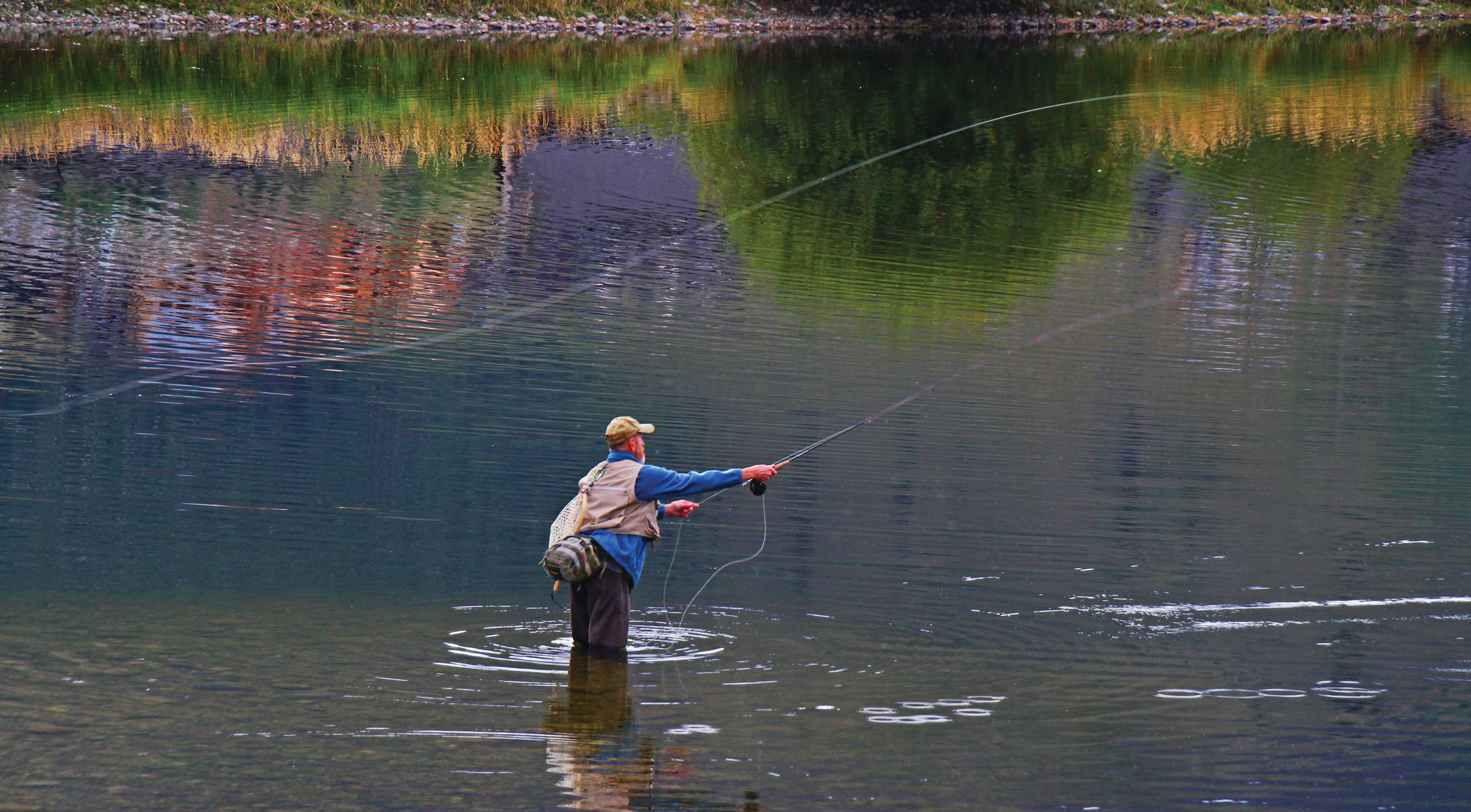 Top Tips for Fishing in the Vail Valley
Fly-fishing is a must-do summer activity in the Vail Valley. It's the perfect way to enjoy the beautiful scenery, the comfortable temperatures and the incredible rivers and lakes of Colorado. If you've got questions about fishing on your Vail or Beaver Creek vacation, we've got answers. Here are some fast and basic tips for fishing the local waters.
Guides know all the best secrets! Whether you're a never-evers, somewhat experienced or a "pro" at fly fishing, you'll find new challenges on the gold medal waters of the Vail Valley. Local guides at Minturn Anglers can create the perfect trip for you – all year round – depending on your interests and proficiency, as well as what has been successful with the local fish. Your guide will know what kind of flies to use, where to cast your line and where to camp out to get the best spots in the Vail Valley.
Know the most popular waters. Colorado has many world class rivers and gold medal waters. Here in the Vail Valley we are within an hour or two of some of the best water in the state. The most popular are the Colorado River, Eagle River, Roaring Fork River, The Blue, The Frying Pan, and Gore Creek. If you're looking for even more privacy, head farther afield to AJ Brink or fish Nova Guides private lake for four species of fish.
Free instruction! Never-evers can get casting practice by attending one of the many FREE outdoor classes offered in the summer that help teach casting techniques. Minturn Anglers offers fishing lessons every day throughout the summer at their fishing shop in Vail Village's Solaris Plaza. Stop by any day from nine to five for free daily fly casting lessons where you can work on casting, pattern selection, good spots to fish and any other questions you have. Whether you've never fly fished before or just want to brush up on your technique, the expert staff will customize the clinic to meet your needs and answer any questions you might have.
Fly-fishing trips come in all shapes and sizes. Float trips, wade trips, float & wade trips, night fishing, overnight trips, kids programs and custom trips are all available if you're interested.
Private water offers great possibilities. The popular Eagle River, Gore Creek, Roaring Fork River and the Colorado River are only some of the sites you can fish. There are also many private lakes and ponds that local, professional guides have access to.
Take advantage of local fishing reports. Rivers and fishing conditions can change from day to day, so utilize the daily fishing report which covers multiple local fishing locations and the front range. You'll get the most up-to-date information on river flow, fishing quality and professional tips to enhance your outing.
What do you need to take with you? If you hire a guide, he or she will provide all your essential gear, from fishing poles to waders. You're responsible for getting your fishing license, and you'll definitely want to bring water, a hat, sunglasses and sunscreen. If you're fishing without a guide, make sure you bring waterproof waders, wading boots, a hat will help protect you from the sun (and help you truly look the part of a fly-fishing expert). Polarized sunglasses are recommended to better spot fish, but they're not necessary. Snacks and bad weather clothing that you can layer on are also advisable as conditions change rapidly in the high country – no matter what the weather report says.
Mid-July is typically the peak of the fishing season. Not only is this usually a time for the best weather for fisher people, it is also when the Caddis flies hatch and bounce across the water until they can take flight. The fish love it as much as an all-you-can-eat buffet, so it's a feeding frenzy.
Remember to think safety. Most of these rivers are the same rivers that people come to Colorado to whitewater raft on – for good reason! Often, the flow is strong, the water is high, and rivers can be dangerous, especially in May and June when the snow begins melting. Always take care when wading or attempting to cross the rivers.
Although fly-fishing might seem like it should be just a summer activity, it's actually a year-round sport that offers great opportunities for recreation in the spring, fall and the winter too. Each season provides a completely new fishing experience. If you try it in the summer and love it, make sure you come back and give winter fly-fishing a go.
Click here to view local professional fishing guides in the Vail Valley.
Other Activities
If fly-fishing doesn't interest you, there are literally countless other activities available in the Vail Valley for your family vacation. Here are just a few options:
Epic Discovery on Vail Mountain. Zip, fly, tour, tube: how will you discover Vail Mountain? With ropes courses, ziplines, alpine coaster and much more. The options are endless at Epic Discovery, the ultimate playground!
Rent a Bike and enjoy the scenic bike paths and exhilarating single track of Vail Mountain and Beaver Creek Mountain. Check out our local directory of bike rentals to find your next adventure. And don't hesitate to take advantage of the incredible knowledge of bike shop staff – without exception they are local bikers happy to share their know-how.
Want to get crafty? Vail Rec District's Community Programming department (in the Lionshead Parking structure above the Visitor's Center) offers Paint-Your-Own-Pottery and a variety of arts and crafts activities just for kids. These are great options if the weather doesn't cooperate with your vacation plans. Here, you'll also find welcoming yoga and fitness classes, as well so check out the calendar of events for class times.
Golfing in the Vail Valley means stunning mountain backdrops, a wide variety of courses and the unbeatable Colorado summer temperatures. Enjoy a day at Vail Golf Club or Gypsum Creek Golf Club, two of the area's favorite courses, both open to the public.
Dobson Ice Arena is one of the largest ice facilities on Colorado's Western Slope. Big enough to host concerts, it's open year-round for hockey, figure skating and broomball. It offers a variety of public-skate times, classes, leagues and competitions.
Horseback Riding and Trail Rides are one of the best ways to take in the Colorado scenery. There is nothing more serene than getting into the beautiful backcountry on the back of a beautiful horse. Kids (and adults) love to play cowboy for the day!
Click here to see all available activities in the Vail Valley or check out our special directory of kids and family activities.