Vail Coupons and Discounts
Insider Tips for Vail & Beaver Creek on the Cheap
There's No Rule That "Vacation" = "EXPENSIVE"
…or if there is a rule, we all know rules are made to be broken! Vail coupons and discounts are what WhatToDo.info does best. We've got a daily specials calendar to plan your dining and apres restaurants and bars. Also, we've got coupons for activities, tours and ski rentals in Vail and Beaver Creek that offer significant savings.
Your best bet for saving money on your visit to Vail and Beaver Creek is to plan ahead!
Don't wait until the kids are starving to decide where to eat. (You'll end up buying a $20 hamburger just to avoid a meltdown.) Wandering into the closest bar for your Apres Ski might not land you the best Happy Hour Specials. Why pay full price for expensive activities like snowmobiling or horseback riding when many tour guides are offering discounted rates? A little advance planning will go a long way.
Vail Coupons and Discounts
Become a "Coupon Clipper"!
WhatToDo has the largest selection of Vail coupons around. From our website, you can print, email and share coupons – and find significant savings on some often-pricey vacation expenses! Just a few examples…
Ski rentals? No problem check out the great coupons for discounts on Vail and Beaver Creek ski & snowboard rentals! Also, save big with snowmobiling discounts from area guides. Plus, coupons for other great activities like guided fishing, train rides and zip lines!
Eating out is a big expense – and nightlife expenses can be even worse…. But how does a $4 Margarita (from Los Amigos in Vail Village) sound after a day on the slopes? Or 15% off from Pazzo's Pizza?
Family entertainment doesn't have to break the budget. Get $15 off a wild west dinner and show at 4 Eagle Ranch! Or head to Glenwood Springs for the Vaudeville and get a free dessert with dinner.
Interested in checking out Colorado's legal marijuana scene without forking out a ton of money? Check out customer appreciation discounts and coupons at dispensaries all over the Vail. See all coupons!
Happy Hour Specials and Daily Deals Calendar
Yes, one of the best things about being on vacation is forgetting what day it is…but – when each day is packed with the different restaurant deals and happy hour specials – it pays off to keep to a schedule. At least a little bit 🙂Bloody Mary Bar? Mussels and Martinis? All-you-can-eat [fill in the blank]? Even daily discounts for activity reservations. It's ALL there on our
Specials calendar
so why not plan your trip around the discounts?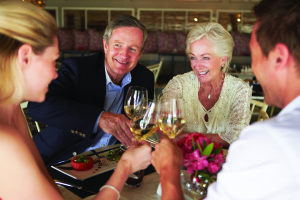 Get Listed On This Site!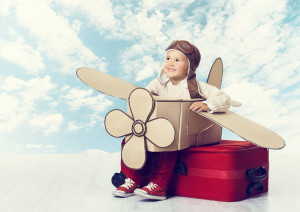 Big Ticket Items
True, there are certain unavoidable expenses for your Vail trip – like airfare, lodging and lift tickets – but start by checking out the hottest deals from Priceline for all your reservations.
For everything else, from activities, to shopping, to entertainment expenses, some budget-saving strategy will take your dollar a lot farther!