Tubing and Sledding in Vail and Beaver Creek
Tubing and sledding in Vail and Beaver Creek are awesome ways to enjoy winter vacation in the Rocky Mountains. Plus, it's often budget-friendly - or even FREE!
Vail and Beaver Creek ski resorts offer snow tubing lift tickets and rentals on their tubing parks. Therefore, there's no need to haul your tube and climb the hill. A lift or "magic carpet" will take care of the hard work. 
Or you can head off into the "wild" for sledding and tubing the old fashioned way on popular local sledding hills.
But don't forget the cornucopia of other winter kids activities – both indoors and outdoors – available in the Beaver Creek and Vail area.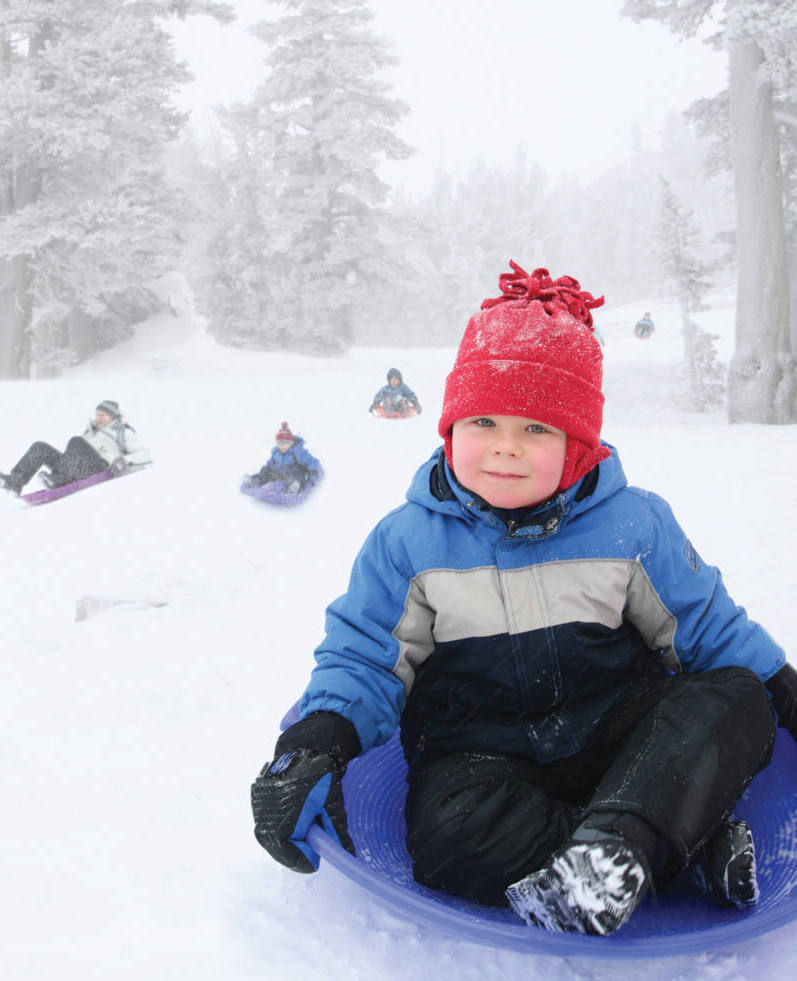 Sledding in Vail and Beaver Creek (or tubing) is another great way to enjoy playing in the snow on your winter vacation. The Vail Valley is the perfect place for sledding, tubing and other kid-sized fun – off the ski slopes! 
Sledding in Vail and Beaver Creek
If you want old-fashioned sledding near Vail or Beaver Creek, the best place to go is Meadow Mountain. The hill is a rush. Plus, there's free parking with its own parking lot. Meadow Mountain is It's halfway between Vail and Beaver Creek Resorts on I-70. Take the Minturn exit off the interstate and go North. It's immediately on your right, next to the Forest Service Ranger Station. And, the best thing to hear about a vacation activity: Free, free FREE!
Snow Tubing
Beaver Creek Resort recently closed it's tubing hill. So, the only option for full-service (lifts, tube rental) is Vail Resort. Adventure Ridge is a great place for kids to be kids… and adults to be kids again! Located at the top of the Vail Mountain gondola, Adventure Ridge truly is state-of-the-art family fun. As the name would imply, Adventure Ridge offers something for everyone, including mini snowmobiles for the kids, ski biking, tubing and more. There are 8 tubing lanes, each with a slightly different pitch and route: 4 for beginners and 4 for experts. For most tubing hills kids need to be at least 36″ tall to participate. A heated gondola ride up will keep you warm on the way up. Helmet and winter clothing is always suggested. And don't forget your camera, you are going to want to capture all the fun and all the memories. 
And by the way, there's lots to do in Vail and Beaver Creek besides sledding & tubing! Here's a list of surefire winter kid-pleasers…
Click here to see all available kids activities in the Vail Valley.
Get Listed On This Site!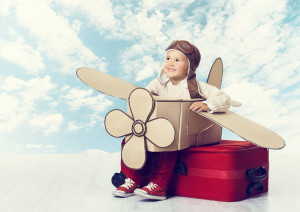 Winter Activities for Kids in Vail and Beaver Creek
Indoor
Outdoor
Guided Snowmobile Tours. Explore the surrounding mountains on the back of a snowmobile! Local snowmobile tours will take you to scenic vistas in a rugged but comfortable ride, kids over 16 can usually ride their own machines. Smaller kiddos can ride co-pilot to an adult on a two-seater sled. Numerous high-caliber

snow mobile guide & rental companies

operate in the area.

Go for a wiznter horseback ride

. Seeing the winter Colorado scenery on horseback under a serene blanket of snow is an 

experience that will not soon be forgotten. Winter horse back rides are for children 6 and up – a few hours or all day.

Have you EVER had the chance to try a

dog sled tour

? It's a unique adventure travel opportunity that lets you imagine yourself on the Iditarod, or sa

ving children from an epidemic in Alaska. Fun in the snow with lovable pups! Several nearby

tour companies offer dog sledding

to let the whole family enjoy the Colorado!

The Vail Golf Course offers exceptional cross-country skiing and snowshoeing at the Vail Nordic Center

. This is a beautiful place to get away from the crowds and enjoy unobstructed views of the Gore range.

Kids can have lots of fun discovering nature with Walking Mountains Science Center

. Explore their state-of-the-art exhibit hall, take a nature hike, a snowshoe tour or participate in kids programs – in Avon and on top of Vail Mountain at the Nature Discovery Center.
Indoor-Outdoor
Ridin' the Rails!

Alpenglow Adventures Train Tours

runs year-round and offers daily door-to-door shuttle that picks you up at your hotel or vacation home for an unforgettable train tour that's perfect for the whole family. In the summer you can explore the

Leadville Co. & Southern Railroad

for a great family outing with equally astounding history and scenery.

Don't forget Glenwood Caverns Adventure Park

and

Iron Mountain Hot Springs 

in nearby Glenwood Springs. Enjoy thrill rides, kids animated 4-d movies, laser tag, and cave tours. After a fun day at the Adventure Park take some time to go across the street to try the new Iron Mountain Hot Springs to relax and soak in the 16 thermal mineral pools.
Check out WhatToDo's comprehensive of Vail vacation activities!