Steamoat Hot Springs & Ski Resort: Visitor Info
Steamoat Ski Resort: Visitor Essentials
 Steamboat Springs was named for the hot springs, but it's the ski resort that's made it famous. Steamboat Springs Ski Resort offers 165 trails spread out over 3,000 skiable acres that cover six impressive Colorado peaks. Ski Town, USA, as it's lovingly called, boasts more Olympic skiers than any other town in North America. It offers the kind of dry, fluffy snow (AKA Champagne Powder) that's the envy of skiers from around the globe. Indescribably soft and light, the snow makes it possible to float instead of ski. So, perhaps more importantly, Steamboat Ski Resort makes everyone feel a bit like an Olympian.  
If you're  coming from another area, you may find ski equipment that serves you well in the East or Midwest can't handle Steamboat's famous deep. Skis or boards made for heavy snow and wet or icy conditions will ruin your Steamboat vacation. Plus, it's not worth the hassle and airline fees to fly it to Colorado. You won't find any shortage of quality rental shops in Steamboat. Attached to your own gear? At the very least, get a tune that will dial it in for Colorado ski conditions. Check out local rental and tune shops here.
Steamboat Resort's ski terrain is a little like an all-you-can-eat-buffet: something for every taste – and lots of it. Beginner runs are approachable and provide opportunities to improve basic skills. Long, comfortable blue runs satisfy intermediate skiers and let advanced skiers cruise. The steep and the deep – with or without the trees – offer endless adventure for the brave. Plus, don't forget the assortment of terrain parks for tricks and freeriding.
Steamboat Hot Springs & Other Activities
And don't think this mountain takes a summer vacation. Summer at Steamboat Ski Resort is equally as fun, beautiful and challenging with the recent addition of the new Steamboat Mountain Bike Park. More than a "park," it's like a ski resort for two wheels – with lift access, groomed trails and trail maps delineated by green, blue, black and double black runs.
If you're sore just reading about Steamboat biking, skiing and snowboarding, head straight to the hot springs. The natural hot springs that attracted early explorers continues to draw visitors today. There are several options for hot springs, a popular one being Strawberry Park. It's a trek out of town, but worth the drive for the riverside ambiance. Cold plunge, anybody? Old Town Hot Springs is closer and more appealing for families with kids.
Looking for other activities for your Steamboat Springs Vacation? Check out our full activity directory.
Finally, if all this outdoor activity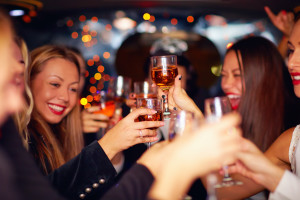 is working up an appetite, don't worry! Steamboat Springs restaurants will satisfy every taste! Numerous dining options exist, many with apres ski specials, live music or happy hour deals. 
Want to know more about what's going on during your visit or schedule your visit to coincide with a special event? Use our comprehensive and current calendar of events!
Need to book your Steamboat Springs hotel? Compare rates, availability and make reservations here.
Easy. Affordable. Visible. Online Marketing.