Leadville Ski Joring, Crystal Carnival & Other Unique Events
Ski Joring, Leadville 100 & Other Unique Events
Leadville, Colorado (elevation 10, 152 feet above sea level), is a colorful, unique town that's off the beaten path. You won't see many tourists here – but you will see an uncommon glimpse into the hearty, quirky Colorado mountain lifestyle and a place where Old West history meets modern day. Many of Leadville's signature events reflect these same characteristics. Here are some of the annual event highlights to be found in the highest incorporated city in the US. Click here for the full calendar of events in Leadville.
Leadville Ski Joring
Ski Joring is a competition where a horse and rider pull a skier at a fast pace through a course that has gates, jumps and rings that need to be collected. By the way, the "race course" happens to be the slick, snow-covered Main Street of town. The skier is timed through the course, and penalties are assessed by missing gates or jumps, and by missing or dropping any of the rings. The competitors race for cash prizes, and teams are made up by a random draw before the start. Ski Joring is always the first full weekend in March, and it is a good idea to book your room well in advance if you're planning to either participate or spectate, as rooms fill up fast.
Ski Joring is part of Leadville's famous Crystal Carnival, a festival that includes activities: Other Weekend Activities
Nordic Sprints: Ski the avenue, Friday at 7 p.m.
Night Ride: Leadville Winter Mountain Bike Series – Mineral Belt Mayhem: Join a fat tire bike ride after dark on the 11-mile Mineral Belt trail ringing this historic mining town, Saturday night.
Paintball Biathlon: Ski with paintball, Sunday morning.
Downhill Skiing: Family-friendly Ski Cooper has all-natural snow, short lift-lines, and full-day lift tickets for just $52.
Nordic Skiing, Snowshoeing, and Snowmobiling: Explore nearly 100 miles of groomed trails near Leadville and at Tennessee Pass Nordic Center.
Sledding: Zip down Dutch Henry sledding hill for free; tube rentals available.
The Mount Massive Mush
The Mount Massive Mush is a recreational race that attracts members of all ages and dog teams both large and small. Race activities include dog sledding, skijoring (you ski, your dog(s) help pull), cani-cross (you snowshoe or hike, your dog(s) help pull), bike-joring, scootering, carting, weight-pull, and other fun contests for skill and ability. The focus is safety, fun, and learning.
Come and enjoy the hospitality of this old west boom town with lovely historic Victorian style buildings, spectacular mountain scenery and a variety of local restaurants that are family owned and operated. The "mom and pop" businesses, unique boutiques and lots of antique shops will make you feel like you've gone back in time.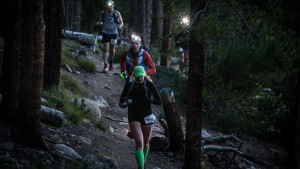 Leadville 100 (aka The Race Across The Sky or the LT100) is the event that put Leadville on the map and now a summer of training opportunities for ambitious fitness buffs makes Leadville a mecca for Ultra Athletes. The Leadville Trail 100 Run is an ultra-marathon held annually on trails and dirt roads in and around Leadville, through the heart of the Rocky Mountains. First run in 1983, runners in the race climb and descend 15,600 feet (4,800 m), with elevations ranging between 9,200–12,620 feet. In most years, fewer than half the starters complete the race within the 30-hour time limit.
The Leadville Trail 100 Mountain Bike Race has become nearly as renowned as the LT100 Trail Run. This event was created for athletes determined to push their limits, starting at 10,152 feet and climbing to 12,424 feet and entailing one hundred miles across the extreme terrain and high altitude of the Colorado Rockies.
The LT100 Trail Run and Mountain Bike Race are just two of numerous races presented under the Leadville 100 banner. There are also various in-depth training camps all summer long for athletes who want to learn the type of elite skills the events require.
The Trail 100 10K is an open event the week before the main Trail 100 race, comprising the first and last portions of the full Trail 100 course.
The Silver Rush MTB Race is a USAC-sanctioned 50-milemountain bike race through the mining districts east of Leadville in mid summer.
The Silver Rush 50 run is a 50-mile trail run introduced in 2008. The Silver Rush Trail Run race follows the same route as the MTB course. The event occurs the day after the MTB event. Competitors who complete both Silver Rush events are recognized with a Silver Queen or Silver King award.
The Leadville Trail Marathon, a 26.2-mile marathon through the mining districts east of Leadville, will be held in June, 2016. The midpoint of the course is at Mosquito Pass, with an altitude of 13,185 feet (4,019 m).
The Leadville Heavy Half Marathon is "heavy" because it smirks at the standard 13-mile half marathon and requires runners cover 15 miles instead. It also goes to the top of Mosquito Pass for great views and grueling physical challenges.
A competitor who officially finishes the Trail 100 Run, Trail 100 MTB, the Marathon, the Silver Rush bike or run, and the 10K is called a "Leadman" or "Leadwoman", a title which nods to the Ironman Triathlon.
Without a doubt, a Leadville 100 race is "a bucket list" event with participants from many walks of life, but not all Leadville events require participants to be insane. Well, not that much, anyway.
Leadville Boom Days
Leadville Boom Days is a one-of-a-kind festival celebrating Colorado's rich mining and Old West history with gunslingers, burro races, contests of mining skill, and a street fair with over 100 food and craft booths. Boom Days is always the first full weekend in August. Three days of fun, food, arts & crafts, and activities for the whole family!
Easy. Visible. Online Marketing.
Only $9.99 per Month
or Save $20 a Year!