Durango & Silverton Narrow Gauge Railroad
Durango Silverton Train Itinerary
9am: Board Train.
9-11am: Wilderness photography and sightseeing. Then take some family pics and selfies. Enjoy amazing views.
11-11:15am: Plan your Durango vacation activities on WhatToDo.info.
11:15am-3pm: Explore river canyons and snowy mountains. Then take some family pics and selfies. Meanwhile, enjoy the amazing views!
The Durango & Silverton Narrow Gauge Railroad has been in continuous operation for 130 years. The historic depot and picturesque train cars, coupled with breathtaking views continue to make this the most popular vacation activity for visitors in the San Juan Mountains.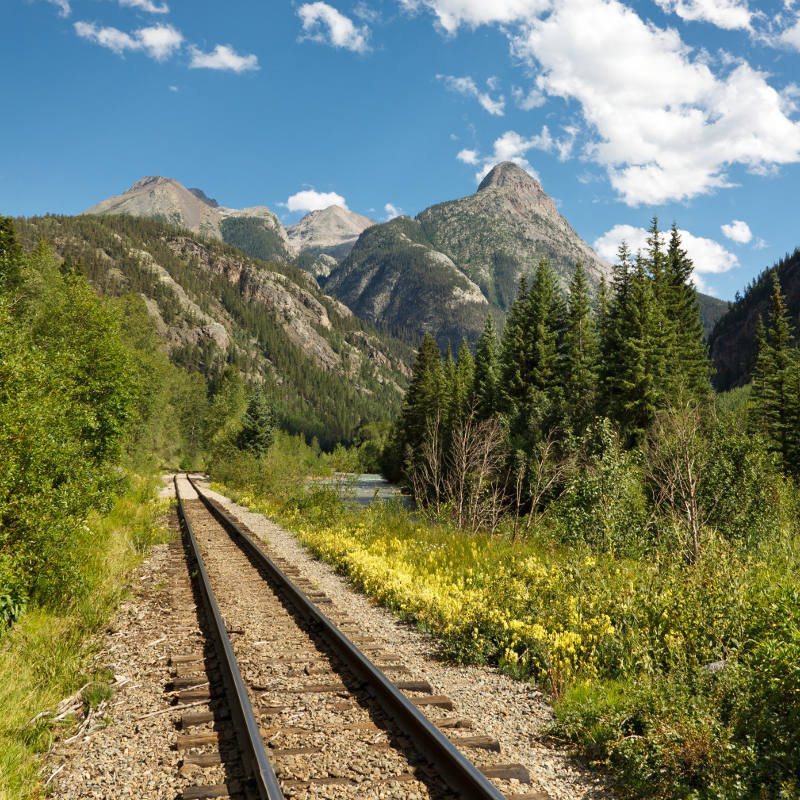 The Durango Silverton Train Has Delighted San Juan Mountain Visitors Since 1882
It's estimated over $300 million in precious metals was transported over these tracks when The Durango & Silverton Narrow Gauge Railroad served the Colorado mining boom. But the history of the Durango Silverton Train arguably revolves more around tourism and the incredible beauty of the area. As a result, visitors today are just as captivated by the experience as they were a hundred years ago. Plus, the train provides access to parts of the Colorado backcountry to passengers of all ages and physical ability. For rates, train schedule and other info, click here.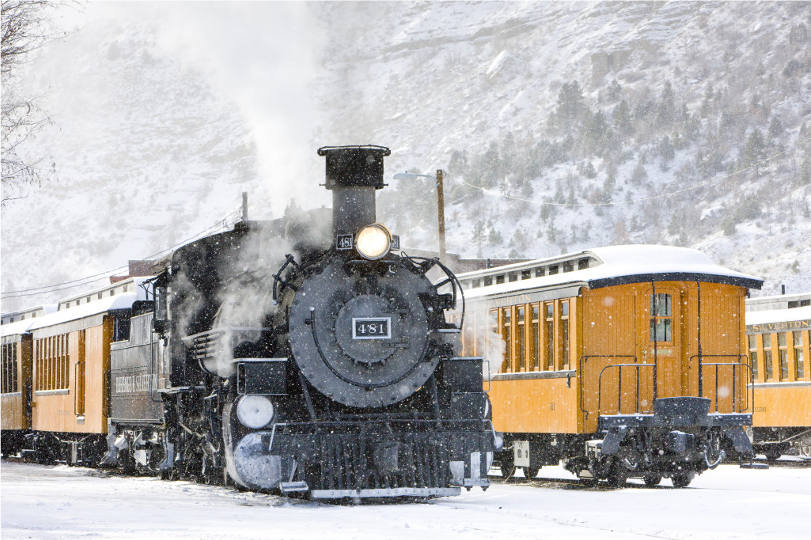 In addition to sightseeing, photography and family adventure on the Durango Train, the Railroad offers numerous special events throughout the year that cater to different interests. For a full calendar of Durango and Silverton vacation events, click here. For info on some of the special events on the Durango & Silverton Narrow Gauge Railroad, read on…  
Adult Events
Durango Wine and Rails rides are offered three times a year and provide a glorious combination of wine tasting and mountain scenery. They highlight different Colorado wineries. Meanwhile, passengers have the unique opportunity to converse with expert sommeliers onboard!
Chugga-chugga-brew-brew! All aboard for the flavorful Durango Brew Train! Also offered three times throughout the year, this beer tour features Colorado microbrews as well as a full day of train sightseeing. Obviously, the "designated driver" (i.e. train conductor) is included. 
For more beer and wine vacation activities in Durango, click here.
Fall Photographer's Train Ride.  A mountain train ride offers great opportunities for photography. Combine it with Colorado's fall colors and you've got postcard material – or at least a Christmas card! Also check out the Winter Photography Train Ride and Snowdown Balloon Rally Train.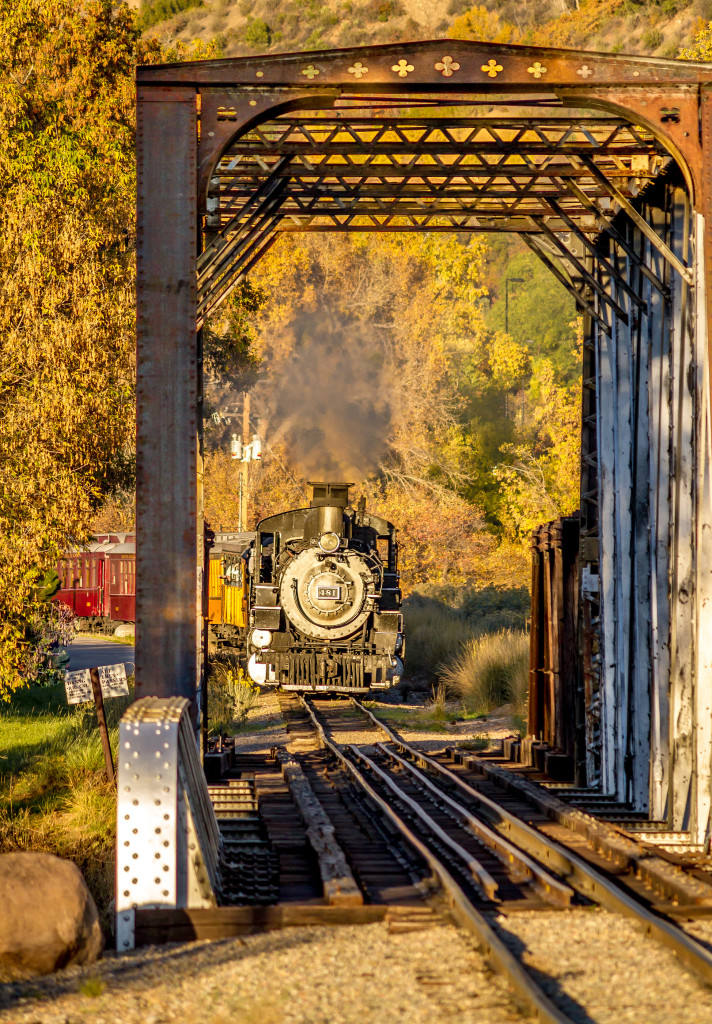 Kids Events
Trains and dinosaurs! What could be better for a kid on summer vacation in Durango? The T-Rex Express combines these two all-time kid favorites. The event begins with professional photos with a real life T-Rex skeleton at the Durango depot. Then take an exciting 30 minute train ride through Durango and the Animas Valley and step back in time to the Mesozoic Era. Each child receives a "paleo pouch" that will be discussed during the ride by the on-board guides. Guides also prepare the passengers for their main destination: The Dinosaur Discovery Zone! 
The Peanuts™ The Great Pumpkin Patch Express may go down in family history as the most memorable Halloween ever. Get dressed up and take the train to the Great Pumpkin Patch to meet Snoopy and other Peanuts characters!
Do you remember reading (or reading to your kids) Chris Van Allsburg's fantastical Christmas classic The Polar Express? Here's your chance to experience it personally on a real train adventure! The Polar Express Train Ride.is the signature event on the Durango & Silverton Narrow Gauge Railroad and sure to become your family's favorite holiday tradition. 
Looking for other kids vacation activities in Durango and Silverton? Find the complete directory here.
Easy. Visible. Online Marketing.