Don't Just Listen. Join in.
Here's Your Cure for the Mid-Week Blues
  "There have been open-mics, funk jams, country jams, and jazz jams, but this is the blues — and the blues has a "template" of chord changes that allows many musicians to be able to play along with each other. You don't have to know specific songs like Jazz…I hope that many musicians and other people that just love to sing or play music might come out and try jamming on the blues."
                                                  – Missy Percifield, "Missy and the Bluetones"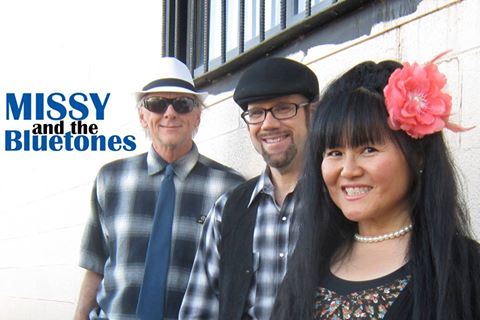 Moe's Starlite Lounge Hosts Thursday Night Blues Jam
If You've Got a Case of the Blues, a Chance to Jam with Other Musicians Might Be Just What the Doctor Ordered
If you're a music lover or just looking for unique entertainment while visiting Durango, Colorado, or have a hankering to jam about why you've got the blues…a visit to Moe's Starlite Lounge on Thursday night could be right up your alley. Every week, an open participation Blues Jam will offer opportunities for both music-making and listening in Durango.
The band "Missy and the Bluetones," will start off the evening with a short set to get toes tapping and heads bopping. The band, which will also be hosting the event, will then invite musicians who have signed up to perform, to join them onstage for some improvisational play.
"We have already done one Blues Festival at Purgatory Resort and we really felt the community needed a great "jam" in Durango," says Missy Percifield, bassist and vocalist for "Missy and the Bluetones" and emcee for the Durango Blues Jam. "BLUES is just a common denominator in music. It really brings people together. It's emotional. And musically, it has a general chord "structure" (for the most part) that allows musicians to be able to play together. This can be musically educational for those that want to get up on stage and learn how to perform with others."
In addition to Percifield, the band "Missy and the Bluetones" includes musicians Darren Stroud and Clay Lowder, who have individually earned critical acclaim and performed widely. Together, they hope to make waves as performance artists as well as to inspire other local musicians to join in.
"in Durango, honestly, no one really cares that much that you shared a stage with Ray Charles or opened for B.B. King or if you had a mention in Spin magazine," adds Percifield. "What I get around here is that they enjoy getting together and having a good time and being a community."
The Blues Jam will take place on from 7 to 10 p.m. at Moe's Starlite Lounge at 937 Main Avenue.
Easy. Visible. Online Marketing.