Restaurants in Oahu, HI
Kid Friendly
Summer
Winter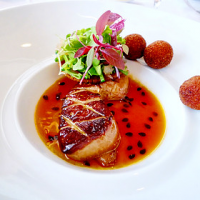 La Mer has recently been awarded a five-star designation by Forbes Travel Guide — the only restaurant in Hawaii to receive this accolade. Recognized as the finest restaurant in Honolulu, La Mer captures the elegance and romance of Halekulani. Our internationally acclaimed menu features local, tropical ingredients in dishes inspired by flavors from the south of France. Celebrated as Hawaii's longest, consecutively ranked AAA 5 Diamond Restaurant, La Mer ...
Read More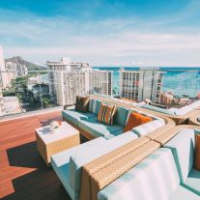 Sky Waikiki is Hawaii's premier Rooftop Bistro, Lounge and Nightclub, located 19 stories above the heart of Waikiki. Sky Waikiki features a unique wrap-around lanai, where guests can enjoy breath-taking views of Oahu's picturesque sunsets & the clear blue waters of the Pacific Ocean. A taste of freedom. SKY Waikiki offers an elevated culinary experience as incredible as the surroundings. High above the ordinary, Executive Chef Lance Kosaka offers ...
Read More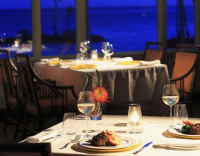 Hoku's at The Kahala Hotel & Resort in Oahu, HI
Hoku's at The Kahala Hotel & Resort is heralded for its innovative fusion fare which melds Hawaiian, Asian, Mediterranean and European flavors. Hoku's is consistently ranked as one of Hawaii's best restaurants. With a twist on contemporary Island cuisine, Hoku's returns to the basics and revamps the classics. The cuisine is fresh, light, and innovative. Ingredients are a mix of fresh locally grown produce and imports from abroad. Hoku's has a ...
Read More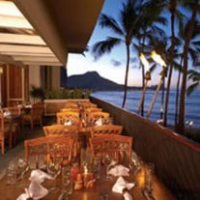 Hula Grill Waikiki in Oahu, HI
Hula Grill celebrates Hawaiian Culture, Architecture and Cuisine. Relax in the ambiance reminiscent of a plantation era beach house and enjoy regional specialties prepared using Hawaiian fresh fish, premium steaks and locally grown produce. This lovely restaurant is perched at the ocean's edge overlooking famed Waikiki Beach. The Hula Grill at the Outrigger Waikiki Beach Resort presents diners with spectacular views of the beach and ocean. Open for ...
Read More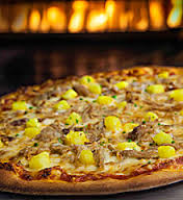 Hapas Pizza is a fast, fun, irreverent grab and go Pizzeria that combines classic Italian staples with all the best fresh local Hawaiian Ingredients in a fusion that truly lives up to its name – Hapas! A casual open-air restaurant featuring a daily breakfast, lunch and dinner buffet and an extensive ala carte menu. Pool side entertainment nightly.
Read More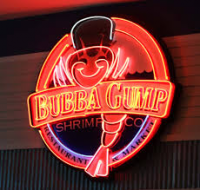 Bubba Gump Co. in Oahu, HI
Always fun and casual, Bubba Gump Shrimp Company is located only minutes from Waikiki and located on the 4th floor of world famous Ala Moana Shopping Center. Enjoy breathtaking views of the island while dining on shrimp, seafood and non-seafood dishes like our award-winning ribs. Food is the hero at our restaurant! You and your family will love what Bubba's servin' up! Plenty of free parking and room for parties of 10-370, with semi-private and private ...
Read More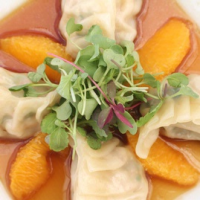 Seaside Grill in Oahu, HI
With a direct view of the Pacific Ocean, Seaside Grill is perfect for lunch after a relaxing morning at the pool, a swim with the Dolphins, beach activities or a shopping excursion to Waikiki. Lunch is served at beachside tables, with views of the ocean and beach activity. Menus include fresh bounty from local waters, sandwiches and salads, hamburgers and delectable desserts, all served with refreshing drinks from the poolside bar.
Read More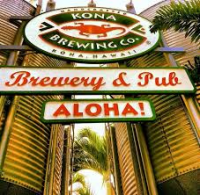 Kona Brewing Company at Koko Marina in Oahu, HI
Come enjoy this exceptional waterfront restaurant that serves innovative food and tasty craft beer. The menu features creative entrees of local beef and fish, hand-tossed gourmet pizzas, pupus and sandwiches, salads and desserts made with fresh local ingredients. The restaurant carries all of Kona Brewing Company's ales and lagers, including several specialty beers and pub exclusives such as Black Sand Porter, Castaway IPA, Da Grind Buzz Kona Coffee ...
Read More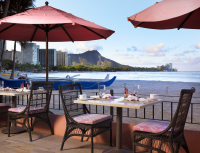 The Surf Lanai is an upscale outdoor beach side restaurant positioned alongside the pool providing al fresco breakfast and lunch service. Surf Lanai specializes in mainland classic dishes with tropical accents presented in a refreshing manner utilizing heirloom ingredients and artisanal baked goods. Finish off a gourmet meal at Surf Lanai with their signature pink haupia cake, a decadent finish after a delicious meal of all-time favorite classics. A ...
Read More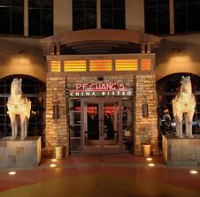 Savor the Flavor of P.F. Chang's At P.F. Chang's, we bring people together with Asian-inspired dining that's inventive, attentive and fresh. Using wok cooking, our chefs create Asian cuisine that is much more than a combination of delicious ingredients – it's flavor that comes from the heart. And our exceptional recipes have been passed from dynasty to dynasty. Come and taste the freshest flavors of Asian Cuisine only at P. F. Chang's and enjoy the ...
Read More

Polynesian Cultural Center: Twilight Package in Oahu, HI
Choose a Twilight Package at Oahu's Polynesian Cultural Center and experience the largest Polynesian song and dance review in the world! Add dinner at the Polynesian Cultural Center luau and spend the evening immersed in the traditions and lifestyles of the seven individual South Pacific cultures.
Read More

Oahu New Year's Eve Fireworks Cruise in Oahu, HI
Ring in the New Year on this fabulous Oahu New Year's Eve cruise! Board one of Hawaii's smoothest vessels, and enjoy an amazing selection of appetizers and desserts, while watching fireworks and dancing the night away to live entertainment.
Read More