Restaurants in Kauai, HI
Kid Friendly
Summer
Winter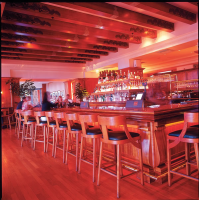 Stevensons Library in Kauai, HI
This luxury nightspot offers a truly unique and welcoming atmosphere with a 27-ft koa wood bar, outdoor lanai and intimate lounge seating. The bar features beautifully carved koa in traditional sugarcane and pineapple motifs. Chef Jay and his team create delectable sushi creations nightly in this Kauai bar boasting an extensive selection of Whiskies, Cognac, Port, Sake and Wine in addition to creative martinis and delectable tropical drinks. Kick back and ...
Read More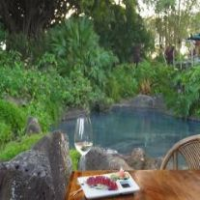 Keoki's Paradise in Kauai, HI
Nestled in sunny Poipu Beach, Keoki's Paradise is famous for its fresh seafood, local island cuisine and exotic drinks served in a jungle-like setting. Showcasing fresh seafood, premium steaks and regional specialties.
Read More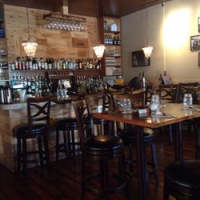 La Spezia Restaurant and Wine Bar in Kauai, HI
La Spezia features house-made pastas, grass-fed meats, and locally grown herbs and vegetables, in an effort to bring fresh, local ingredients to our family-inspired recipes. Gluten free?? La Spezia offers gluten free zucchini noodles. Enjoy the art gallery displayed on the walls throughout. Open for breakfast from 7:30-11 a.m. and dinner from 5-11 p.m. on Tuesday-Sunday. Sunday brunch is served from 8am-1pm with or without a Mimosa or Bloody Mary.
Read More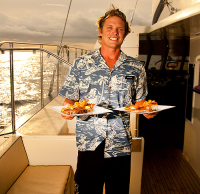 Captain Andy's Sailing Tours in Kauai, HI
A Romantic Dinner Experience on Na Pali. Afternoon light is amazing on Na Pali. See rich hues of green, red and black as the setting sun highlights the many sharp ridge lines and valleys that make this coastline unique. After heading North up Na Pali we'll enjoy a relaxing downwind cruise and sunset at sea. Includes: Snacks, Salads, Main Course, Dessert, Beverages, Sunset Departs: From Port Allen daily
Read More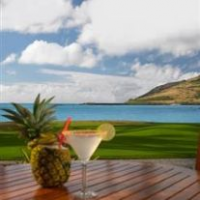 Duke's Canoe Club in Kauai, HI
A tribute to legendary surfer Duke Kahanamoku, this popular restaurant and barefoot bar offers fresh island fish, prime steaks, live Hawaiian entertainment and stunning ocean views.
Read More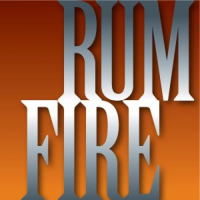 RumFire Poipu Beach in Kauai, HI
RumFire Poipu Beach is a contemporary culinary experience with spectacular views of the resort's Ocean Courtyard, Poipu Beach and the ocean beyond. RumFire, the island's oceanfront hot spot, serves up nearly 180-degree ocean views from all of its 240 seats. Open Tuesday through Saturday, RumFire's menu serves Hawaii-rooted cuisine with a global influence with selections that will please even the most discriminating palates. Enjoy Live Entertainment ...
Read More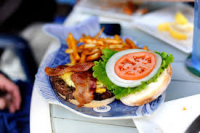 JJ's Broiler in Kauai, HI
Breathtaking ocean views of Kalapaki Beach set the stage as we serve you fresh caught Island Fish, Garden Salads, Prime Rib, Pastas and our JJ's "World Famous" Slavonic Steak. Outstanding and exceptional service is coupled with savory local Pacific Rim cuisine and hearty portions of American fare. Enjoy one of our famous Mai Tais on our outdoor terrace fronting the ocean. TAKE-OUT:  you are having a special off-premise event and need lunch or dinner, ...
Read More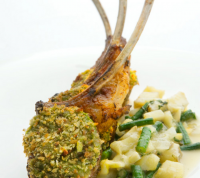 A comfortable yet elegant hideaway -- signature Jean-Georges sophistication realized far from home. Sweeping views of Hanalei Bay and Bali Hai surround Kauai Grill, the latest in creative dining experiences from Michelin awarded Jean-Georges Vongerichten. The Kauai Grill is guided by the talented, Noelani Planas, Chef de Cuisine. A spectacular spiraling lit fabric ceiling in the shape of a nautilus shell is central to the dining room, lending a dramatic ...
Read More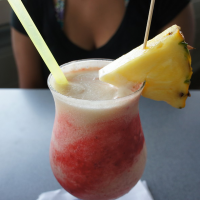 Brennecke's Beach Broiler in Kauai, HI
Brennecke's Beach Broiler is right on Poipu Beach. Casual family dining. Lunch, dinner, and happy hour. Steak, burgers, salads and fresh locally caught seafood. The place for delicious lunches, sumptuous dinners, happy hour specials, beach deli, seafood, pasta, steak and pupu platters. What a mouthful!
Read More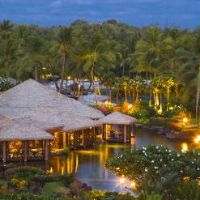 Tidepools Restaurant in Kauai, HI
Embrace the tempting combination of contemporary Hawaiian cuisine served in a unique Hawaiian setting. Thatched-roof bungalows float above a koi-filled lagoon at the base of a waterfall to create romantic ambiance. Inspired by local ingredients and the rich culinary traditions of Hawaii, Tidepools will dazzle you with the freshest of fish and steak prepared with unique island flair. Tidepools is proud to have been recognized by Zagat Surveys as the Best ...
Read More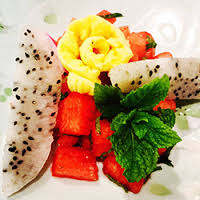 JO2 Natural Cuisine in Kauai, HI
JO2 transforms nature's bounty into exquisite dishes incorporating Kaua'i-grown heirloom vegetables and the freshest ingredients from the sea. With the culinary influences of Josselin's native France, clean flavors of Japanese cooking, and ingredients inspired by Hawai'i's multiethnic community, JO2's succulent offerings are both creative and rooted in tradition. Six-time James Beard Foundation Award nominee, Josselin is one of the pioneers of Hawai'i ...
Read More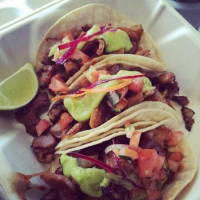 Al Pastor Tacos in Kauai, HI
"Voted #1 on Kauai- Delicious Fish Tacos!" The fish tacos here are truly incredible with a very large fillet of perfectly grilled fish topped with bright and crunchy lettuce and cabbage and a sriracha-mayo drizzle. Cooked to order, hot and delicious.  Highly recommend a stop at this food truck while visiting the island. Great customer service
Read More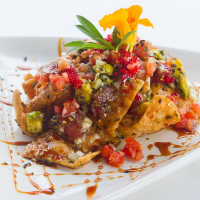 Hukilau Lanai in Kauai, HI
Inventive island flavors, fresh local seafood & a unique wine list along with nightly entertainment. Featuring super-fresh island fish and locally grown vegetables, this restaurant offers quality food that is competently and creatively prepared. The nightly fish specials—served grilled, steamed, or sautéed with succulent sauces—shine here. Other sound choices are the savory meat loaf and prime rib. Mac-nut crusted chicken and a few pasta dishes ...
Read More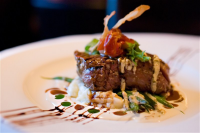 At Kauai Pasta Kapaa, we take great pride in our food. We believe that food tastes best when it's made fresh using only the finest quality ingredients. All of our sauces, dressings and desserts are made daily in our kitchens. When creating Kauai Pasta, we set out to establish a restaurant that people could dine at more than just once in a while. We did this by crafting a menu that was both affordable and diverse, offering everything from simple pasta ...
Read More