Durango & Silverton Narrow Gauge Railroad
Durango wouldn't exist if it weren't for the railroad.
The town was founded by the Denver & Rio Grande Railway in 1879, and it was railroad construction – both here and in Silverton – which powered the growth and economy of both towns.
Today, The Durango & Silverton Narrow Gauge Railroad has been in continuous operation for 130 years. The historic depot and historic train cars, coupled with the awe-striking mountain views every season of the year, continue to make this the most popular vacation activities when visitors come to the San Juan Mountains.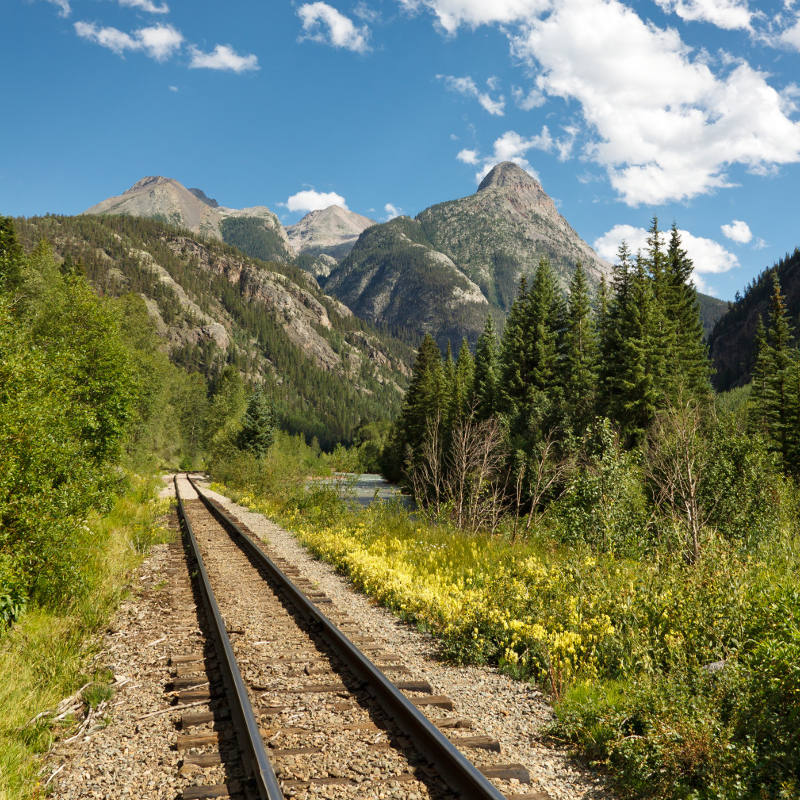 The Durango Train Has Delighted San Juan Mountain Sightseers Since 1882
It's estimated over $300 million in precious metals was transported over these tracks when The Durango & Silverton Narrow Gauge Railroad served the mining boom in Colorado's San Juan Mountains. But the history of the train arguably revolves more importantly around tourism and the incredible beauty of the area – which the train makes accessible to all ages of visitors.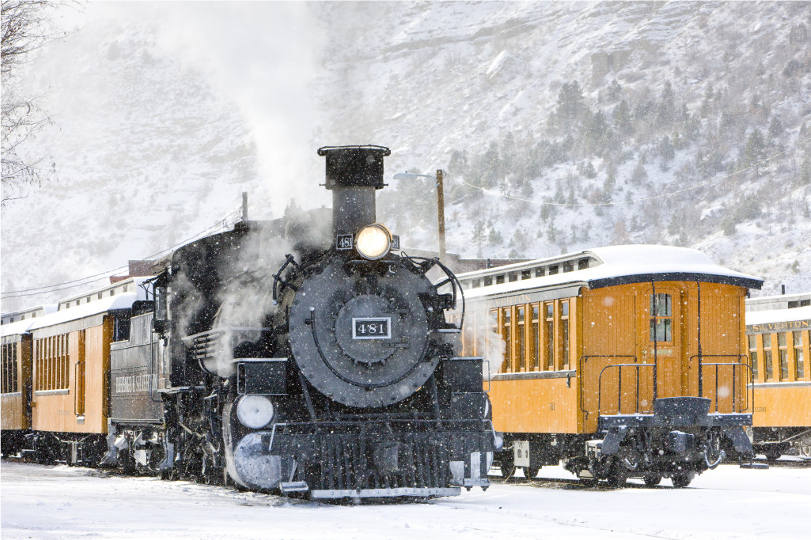 In addition to sightseeing and family adventure on the Durango Train's regularly-scheduled trips, the Railroad offers numerous special trips throughout the year that cater to different interests and age groups. Here are a few of the train tours worth planning a trip to Durango for: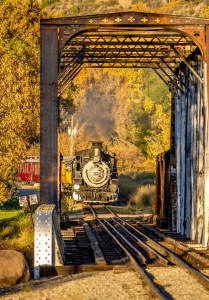 The Romance on the Rails Train offers a truly unique Valentine's Day celebration with a day of together time and along the Animas River and through the pristine wilderness to Cascade Canyon. And, if the scenic views and the picturesque vintage train aren't romantic enough, you can choose to add a Champagne Brunch!
Durango Wine and Rails rides are offered three times a year and provide a glorious combination of wine, rails and the wilderness. They feature various Colorado wineries and offer the unique opportunity to converse with expert sommeliers. And don't forget the staggering views!
Chugga-chugga-brew-brew! All aboard for the fabulous Durango Brew Train! Also offered at three different times throughout the year, this brew tour features Colorado microbrews as well as a full day of train sightseeing fun. Obviously, the "designated driver" is included.
The Peanuts™ The Great Pumpkin Patch Express may go down in family history as the most memorable Halloween ever. Get dressed up and take the train to the Great Pumpkin Patch and meet Snoopy and other Peanuts characters!